Approve List
Any new user when apply user account, it will pending in this list for admin approval.
Check the box at the end of the user account and select to approve the user access to system.
Example: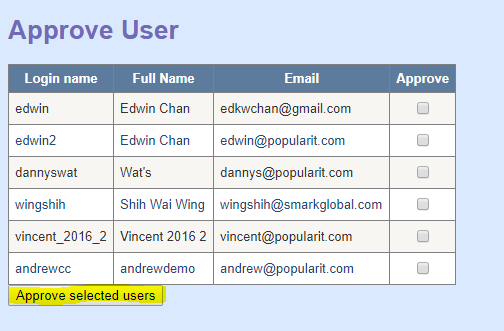 Users List
This is User List of all current system user, you can check if user account has been locked due to many incorrect password input, you can check the user who has been locked, or help to unlock the user here.
Example: