Sales

"Sales" is used to record selling process.
---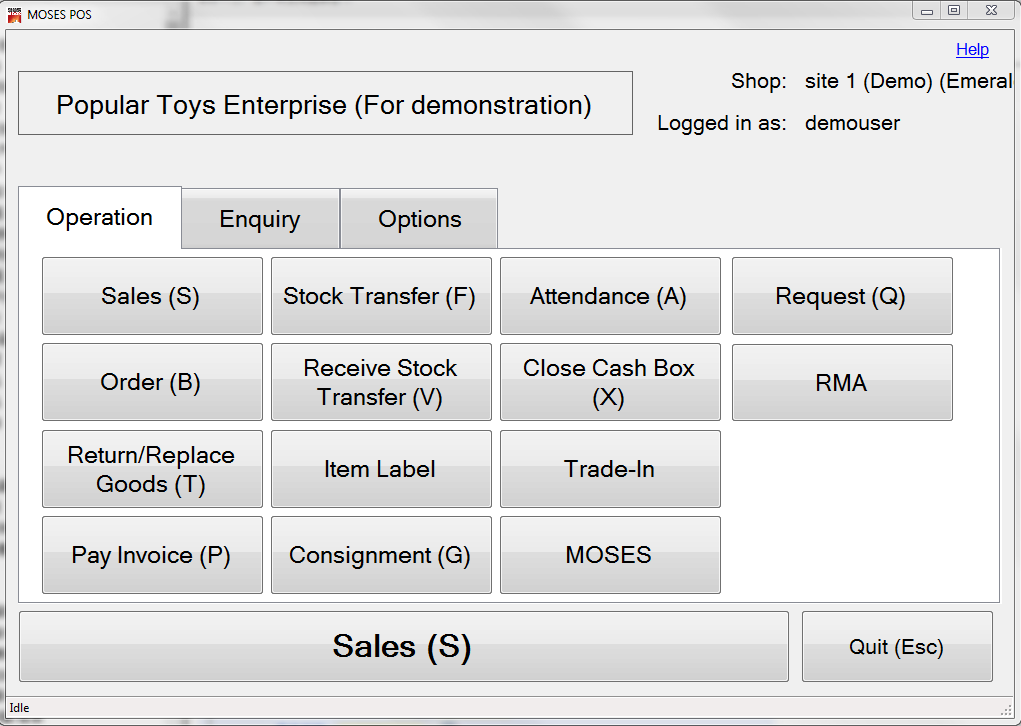 Add Items
Enter the quantity of goods directly

or press the "+" or "-" to change the number of items;

Enter the item code or product barcode bar code. You can also press 'Search' or "F7" to search for the goods;

Press add or enter.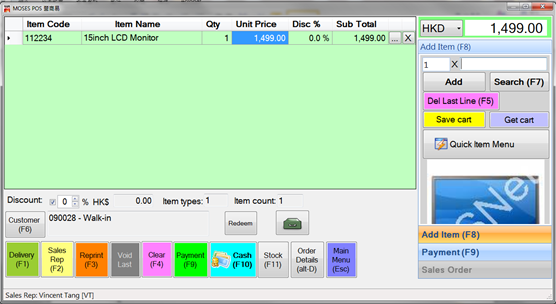 Tips:
Select the information of goods you want to modify, and then enter the values changed. For example: Select the number of goods and enter the correct value.

If you want to clear the last input goods, please press "F5" on your keyboard or press the "X" button on the column.

If you need to clear the entire list of goods, please press "Clear" or "F4" on your keyboard.

Click "

", to view the detail.