RMA
Main Menu > Sales > RMA
---
A. Steps to Create New RMA
Main Menu > Sales >

RMA

;





Click

Add New

;





Fill in information;

Select item need to be repaired, click

Add

;

Continue to edit information, and item parts to be repaired;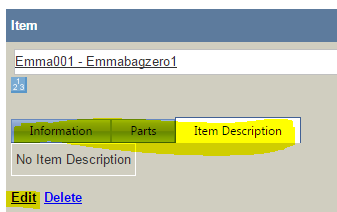 Click

Update

;





Done.
B. Receive RMA
When customer put repaired item to you, click receive RMA to confirm the item to be received, and system generate report.

C. Bill RMA Invoice
After receive RMA, bill invoice to customer.


Click

Bill RMA

;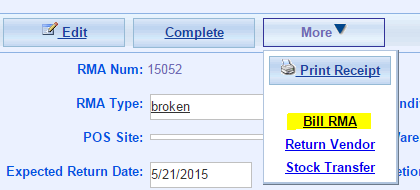 Type

Actual Labour Charge

;

Click

Bill RMA

.
D. Return Vendor
This process to return the repaired item to original vendor.


Click

Return Vendor

;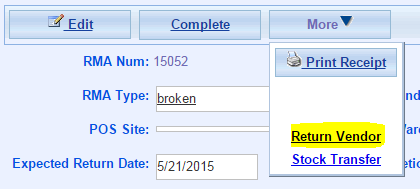 Select

Vendor

;

Click Return Vendor.
E. Return Back to Customer
* When RMA process over, return item back to customer, click complete.

* The Actual Charge of RMA, You can input at Charge > Actual Labour Charge:

F. Replace Item
1. "Line" Tab > Replace Item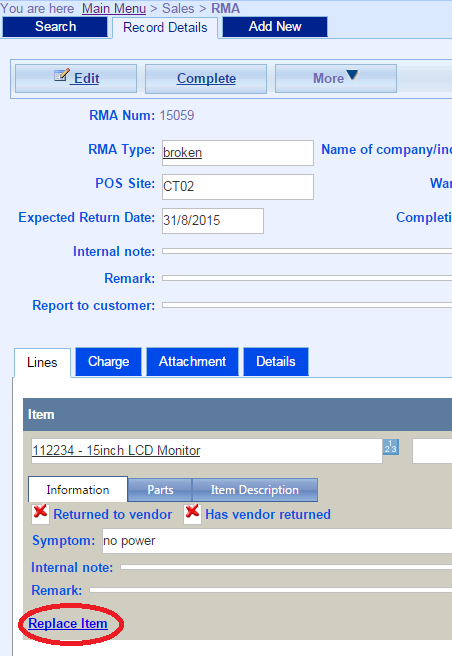 2. Input details of Replace Item, and then Click Save.